Ebb & Flow is located in the sunny, picturesque countryside of the beautiful mountain town of Ashland, Oregon. We practice regenerative and biological growing methods with emphasis on re-mineralizing soil while increasing and balancing biology. We also practice permaculture and incorporate biodynamic methods. Our long-term farm plan is to design and develop the land with fruit, nut, and fiber trees and plants, perennial vegetables, herbs, flowers, bees, and animals. We believe that increasing diversity within the land, the more healthy and balanced it can become. We also are continually striving to incorporate environmentally sustainable and regenerative methods and products.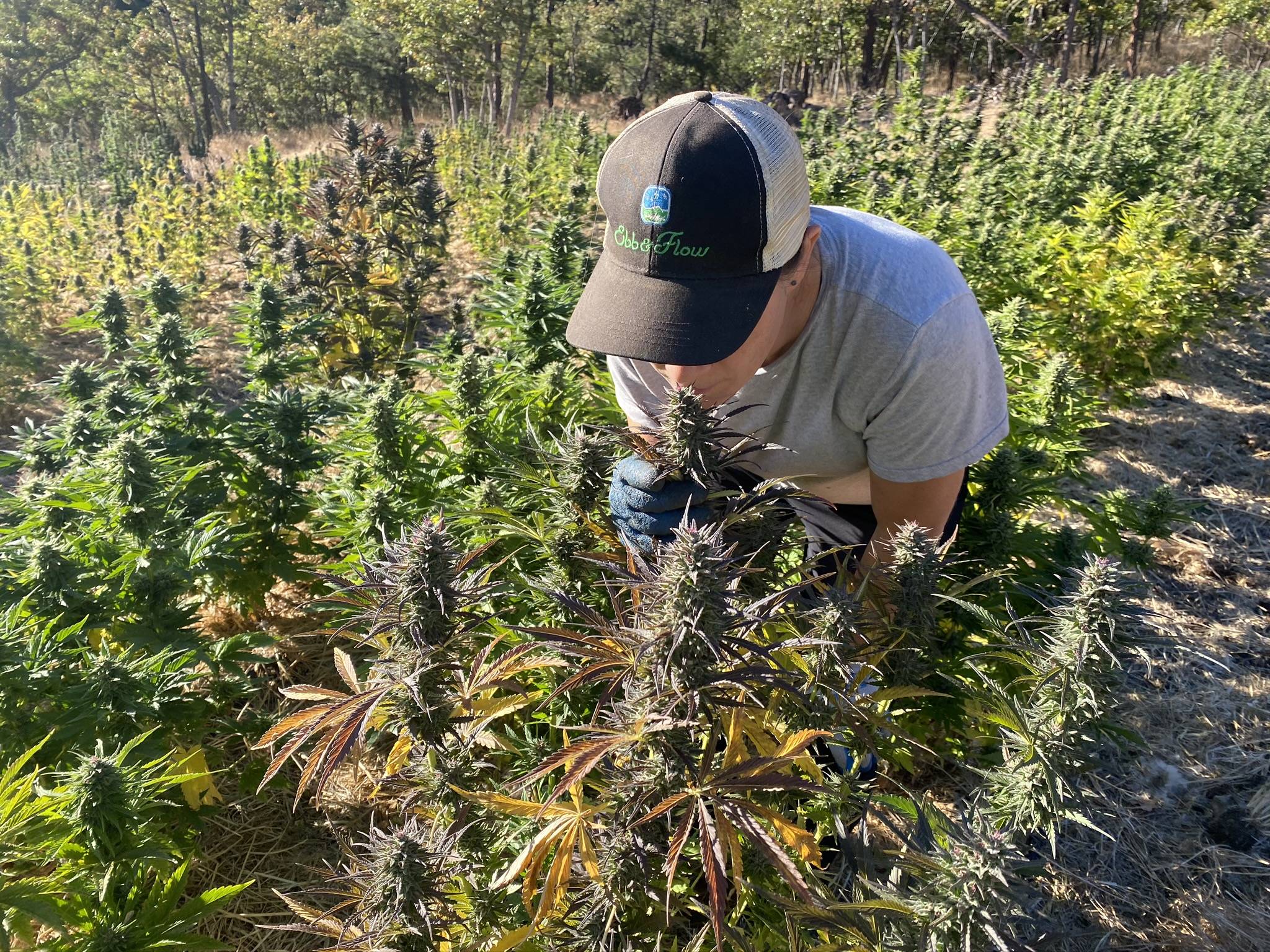 Our Ebb & Flow Farm motto is Conscious Cultivation with Sun and Soil™ and we believe that plants grown in living, mineralized soil with sun and love will fully express themselves as they are meant to. Healthy, living soil is fundamental in our approach as this makes for strong plants all around and is crucial for maximum terpene development and expression. We also incorporate companion planting to enhance terpene potential and improve the biosphere in general. We focus on cultivating a diverse variety of terpene rich hemp cultivars which are effective, delicious, unique, and aesthetically pleasing.

A portion of the hemp flowers we cultivate are within a greenhouse environment. This allows for supreme quality and allows longer finishing plants to develop fully when less than ideal spring or fall conditions arise. We also utilize our greenhouses for testing and pheno hunting as well as creating new crosses. The cultivars we grow fully outdoors typically have short to moderately short finishing times in order to ensure a successful harvest.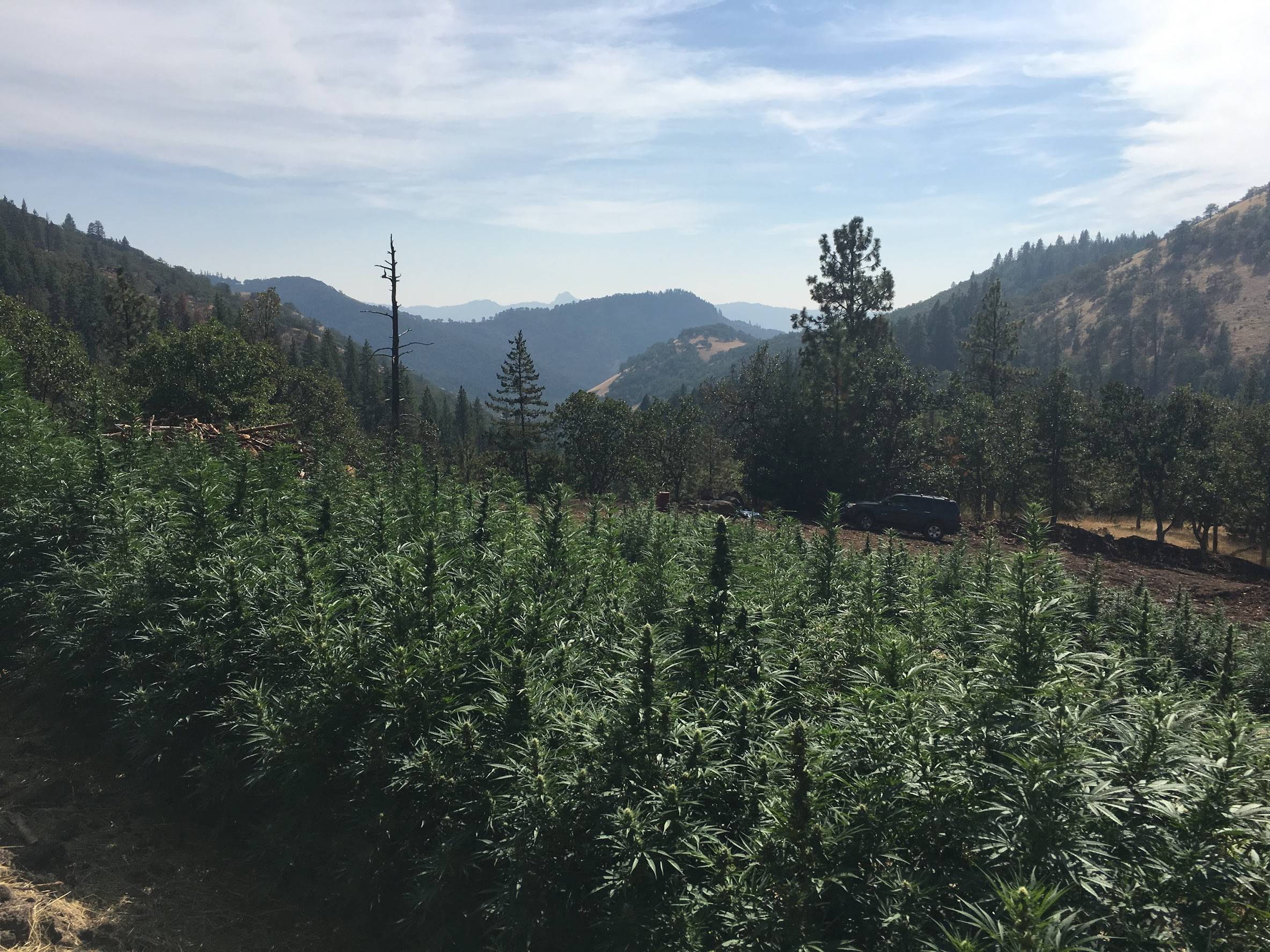 We are committed to minimizing our environmental impact. We continually focus on incorporating sustainable designs into the land and infrastructure and aspire to implement improvements such as rainwater catchment and natural windbreaks, as well as using cover cropping and mulching.
Our hemp plants live in rich, amended, biologically alive, native soil without the use of pesticides or herbicides. We cultivate carefully selected varieties based on vigor, cannabinoid production and terpene profiles. Most of the hemp flowers we produce currently go into the Ebb & Flow Essentials ™ CBD products. A small portion of our top shelf A flowers may be available for sale.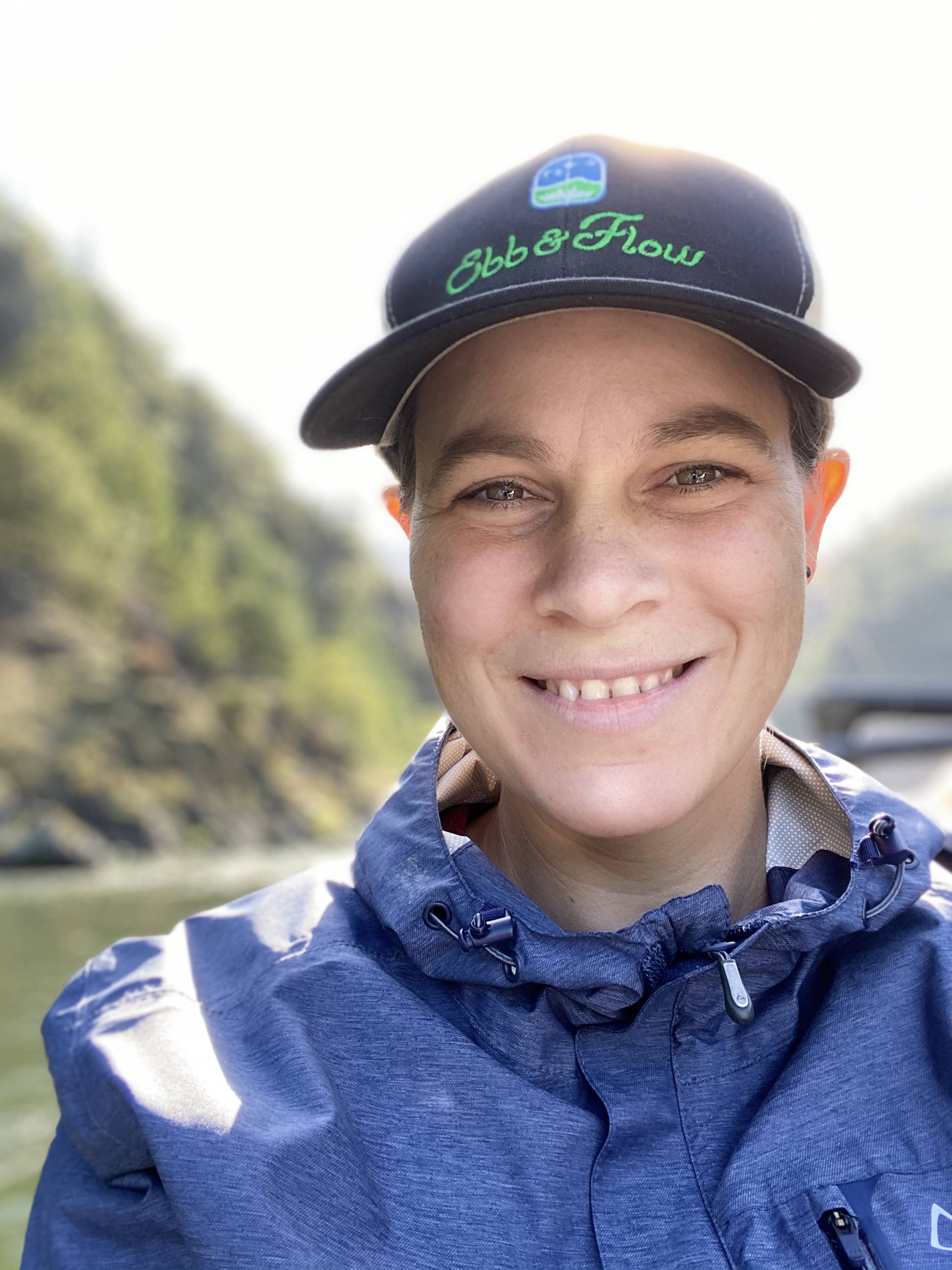 Amy Parscal
Co-Founder, Product Formulator
Amy is the "head guru" and product formulator. She saw the need for a high quality CBD gummy and tincture, as everything she had tried didn't taste good and the ingredients were not up to her standards. So, she spent many hours in her kitchen perfecting the gummies and tincture oil drops with the best ingredients she could find. She incorporated CBD oil from our organically grown hemp as it was the medicine she needed at the time and saw it meeting the needs of many others. Amy runs the Ebb & Flow Essentials kitchens and co-runs Ebb & Flow Farms located in Ashland. Her formal education includes a BA in Psychology and many certifications in the IT field, specifically in virtualization. She also has a Permaculture design certificate and has studied soil science extensively. Amy is passionate about plants and fungi and sees the important role they play in the health of the planet and for all of life. In her free time she enjoys the outdoors, hiking, surfing, and snowboarding as well as learning new things and helping others. She is always working on self improvement, wellness and finding balance.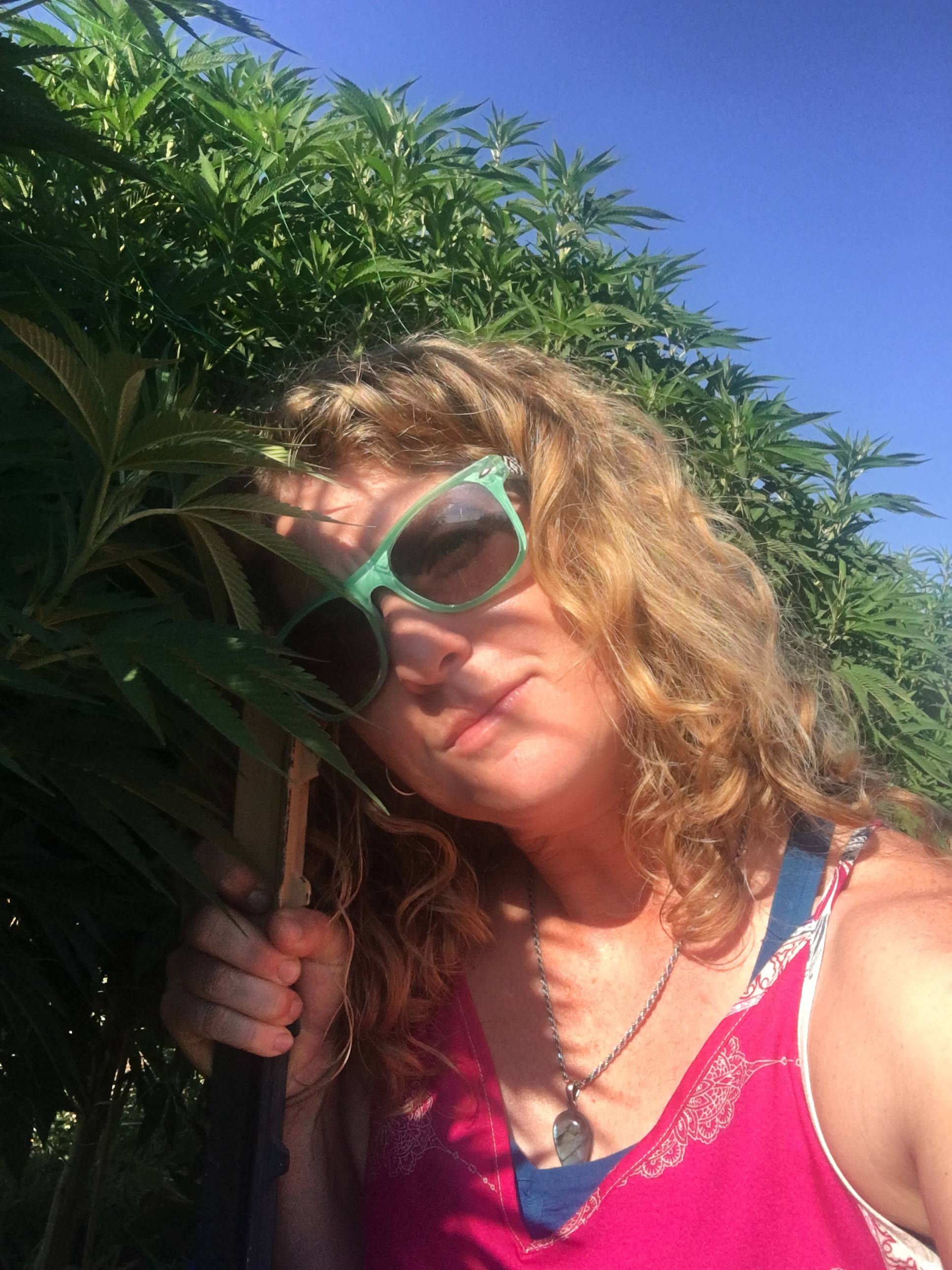 Lisa Denney
Co-Founder, Director of CUltivation
Lisa is one of the founders of Ebb & Flow companies. She believes Hemp is crucial for the health and well-being of the planet and its inhabitants and is passionate about genetics and the emerging science surrounding Hemp as medicine, food, fiber, and fuel. She is a creative thinker, an observer and worker. Lisa helps with multiple aspects of the farm as well as product ideas and development for Ebb & Flow Essentials. She also writes much of the content for Ebb & Flow companies. Lisa's formal education includes a MA in Holistic Health Education and a BS in Communications. She has also studied Permaculture Design and she plays a lead role in planning and creating gardens and landscapes on the farms. Lisa enjoys being active in nature, studying and applying the principles of holistic health and spirituality, writing, music, and spending time with her animals.
Chris Timberlake

LEAD FARMER
Tendar Wazi

LEAD Production Cook
Our Philosophy
The products we offer reflect our love of craft food and medicine-making. We only offer products of the highest quality and effectiveness that are pleasing to the senses. We created these products initially for ourselves, our family and friends, so no cost was spared to formulate remedies that we could stand behind 100% based on our own experiences. We use only natural and organic ingredients that we feel really good about consuming ourselves and also sharing with our loved ones, (and beloved pets), and we are happy to be able to share with you. We also use only the highest quality, full spectrum hemp derived CBD oil in our products, the majority of which is processed from plants we grow ourselves.
Integrity is everything to us, and we want only the best for ourselves, our loved ones, and everyone else who may consume/use our products. Our product line is made up of creations we deem essential for our own health and wellbeing and we believe will be highly effective for others as well! We also consider the hemp plant itself to be essential, not just for the health of our bodies, but for the health of our planet!
The flowers and products we cultivate and create have been done so with intention, care, dedication and love. With so many hemp companies just in it for the money, we are very proud to consider ourselves true pioneers who love the plant and can honestly say that it's not just about money - we do what we do because we love it, and we love helping others!
Our Commitments
Producing only the Highest Quality Cannabis Flower and Cannabis Products
Environmental Stewardship
Equitable, Living Wages for Staff and Opportunity for Employee Ownership
Doing Our Part to Improve the World through the Work of Cannabis
Ongoing Learning and Education to Continually Expand and Share our Knowledge
Becoming Sun and Earth Certified and Certified USDA Organic
Our Difference
There's a lot of CBD on the market these days. As producers, we feel it's our duty to be a source of truth about CBD for consumers. Not all CBD is created equal!
Just as different varieties of Cannabis can have different effects, different varieties of hemp can have different effects on the body as well. We have been closely involved with the cultivation of Cannabis & hemp plants in Southern Oregon for years. Our products only use hemp varieties with the most beneficial and effective mix of cannabinoids.
A 10 mg dose of CBD derived from different hemp plants is going to affect the body differently. Just because something says "CBD" doesn't mean that it is going to have the same effect as our carefully crafted full-spectrum CBD products. Try it for yourself. If you're not satisfied within 30-days we'll refund your money completely, and you can keep the product.